Brag Sheet


---

---

AVID Class of 2019 at Thousand Pines Camp

---

---

Now accepting Applications
for the 2019-2020 School Year

---

FAFSA on the Web


A Little About
​AVID.


​"AVID's mission is to close the achievement gap by preparing all students for college readiness and success in a global society."


What AVID Is NOT:

AVID is not an "at-risk" program. It is a program designed for students who would otherwise may not attend a 4-year university.

AVID is not for students with N's and U's in effort and citizenship.

AVID is not for the "D" or "F" student.



College Board and Khan Academy Join Together to help students improve their SAT scores. Enjoy the Video...


---

Collaboration Friday



Applying to College?
Click on the following links...


Campus Happenings


javascript.site.published.footerSignup_2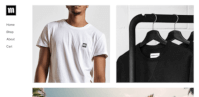 javascript.site.published.footerV2ToastText